First page of Google? Let's get started!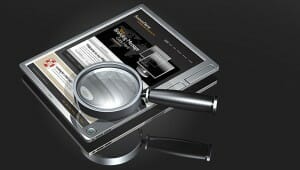 Reaching the First page of Google is practically impossible without SEO.  Search engine optimization makes possible for your website to be an important result in search engine results pages (i.e. Google and Yahoo). Your website works very much like any other front street store. A savvy business entrepreneur would never dream to launch any business without a well planned marketing and advertising strategy, or without making sure there is a target market readily available, looking for her products and services.
A smart merchant will make sure her store will be found by those looking for those goods or services; otherwise, that business venture would be senseless, right? Equally true, the same way that you rely on a store manager to manage your goods or services, you need a webmaster to implement the results of search engine optimization.
If you are serious about your online venture, you need an optimized website to sell your products or services online; marketing and advertisement to make your product known, and SEM (search engine marketing) to help you close the selling funnel successfully; all this must be 'masterfully' managed by your website webmaster.
There's plenty of ways to do online business without a website, but if you want to be able to increase your revenue potential, (ROI return on investment), if you want to be found and be competitive, then you need to have a website.
Send us your website's url and get a short website analysis. Premium SEO audits are available for FREE.

Call today for a free website analysis!