Landing Page Optimization Services: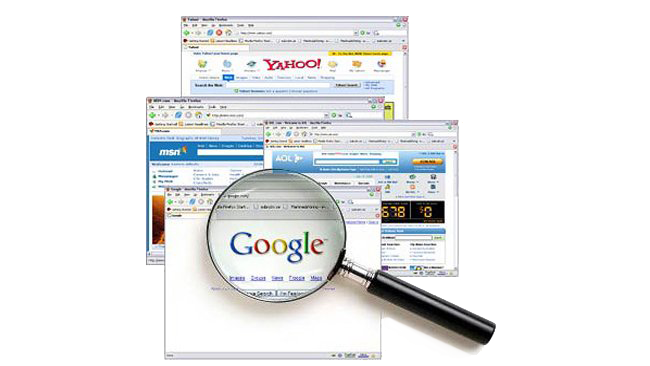 Landing Page Optimization and Marketing are your website best friend when you need to formulate the shopping strategy that will get your visitors to click on your ads, and buy your goods or services, hopefully, within just three clicks. Targeting your visitors to the wrong page can be as disastrous as not promoting your website at all. So keep reading and learn how you can save hundreds pf dollars on faulty marketing strategies.
Landing Page Optimization, and Search Engine Optimization can help you improve your site's worth and ranking, as well as your website's traffic. But how do you improve conversion? How do you convert your visitors into clients, subscribers, or members, of your site? How do you get them to say 'yes' to your products or services? You can do that by hiring our services to help you with Search Engine Marketing (SEM),  Website development, and Landing Page Optimization.
So, what is "Landing Page Optimization"?
Landing page optimization works closely in tune with your marketing and PPC campaigns. Its main goal is to stop your pay-per-click money drain, as quickly as possible. Page optimization is about creating the viable product experience your visitors want, which depending on the case, is generally expected to be achieved within three clicks of their mouse. In order to achieve  that magical "Yes" click, you need to test, and then target.
Intelligent Search Marketing empowers your search marketing Profits.
Defining Testing Strategy and Targeting Tactics:
How are the two approaches different?
Testing involves:
Landing page optimization
Creative optimization
Flow and form optimization
Optimizing for the general population
Optimizing for segments
It also includes automation of testing
Targeting is composed of:
Segmentation targeting
1-to-1 predictive targeting
Increasing the relevance of key pages
Leveraging data to drive content
Real-time listening and response
Target versus using a control group
What all this has to do with improving your customers purchasing experience?
Landing page optimization funnels all your visitors to a single page,  the landing page or pages in your site that will provide all the information your visitor is really looking for; this page will include a conversion form that will help you track your visitors post-click experience and behavior.
The goal of the landing page is to guide your visitors buying experience, or to persuade them to fill-in your email subscription form for example. The main focus of this page is always to covert your traffic into happy and willing visitors or  clients. And that in a nutshell, is landing page optimization.
Improving your customers purchasing experience can potentially net you hundreds of sales a month. Call and ask about our Landing Page Optimization services: 619-340-8416
A landing page is something you will need every time you want to accomplish some specific result that needs to be tracked and analyzed. Call and ask how we can optimize conversion of your website landing pages. You should consider adding this important service to your website budget; it's worth every penny, see how you can improve ROI (return on investment) when you begin your webmaster and SEO services with sandiego-webmaster.com.
Send us your website url ('www.my-site-name.com') and we'll give you a website analysis for FREE!